Made out of robust and natural materials the design of the ZOND Bluetooth speaker aims to be as relevant in a decade as it is today.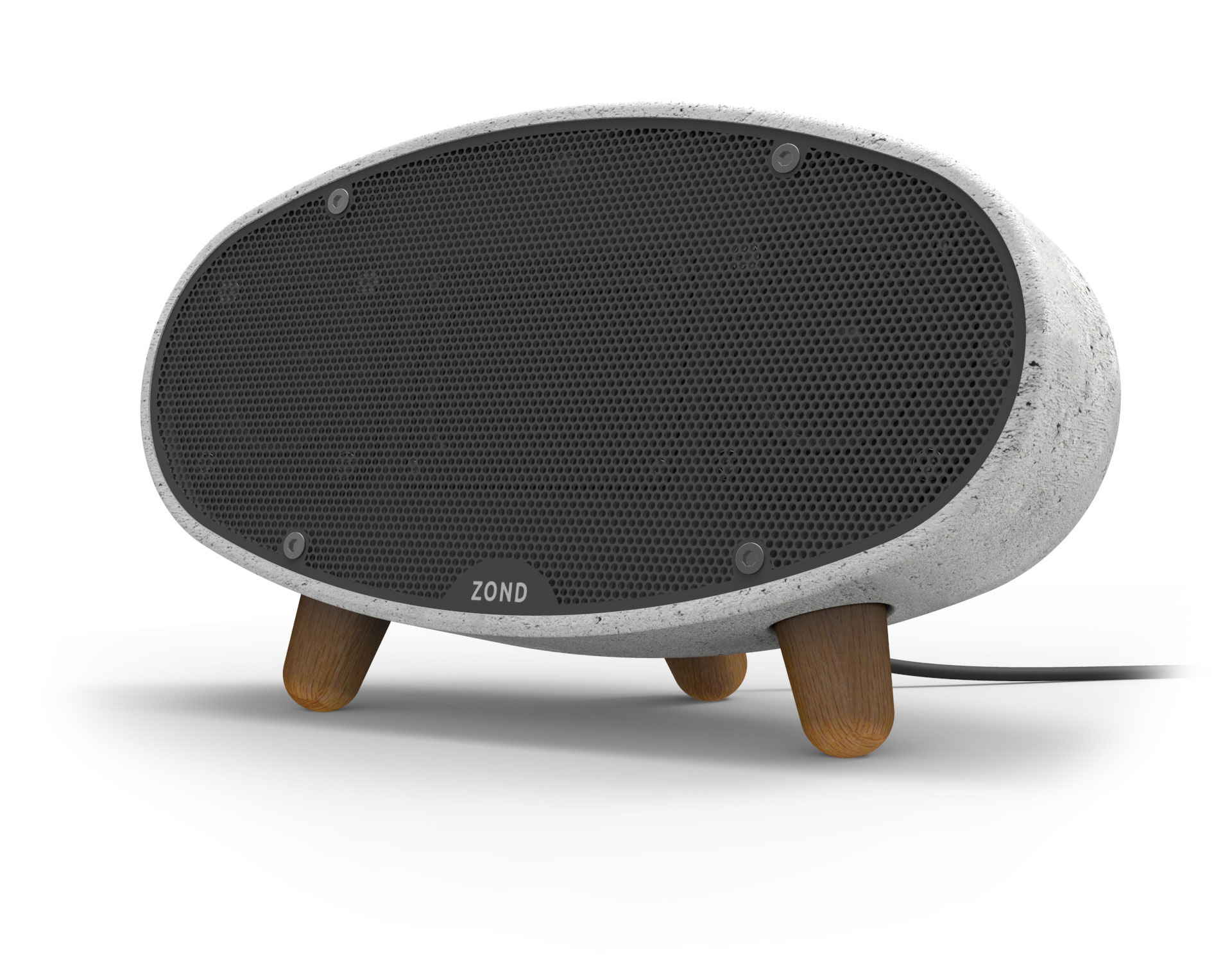 The Design
Concrete and metal make up the housing of the speaker with the wooden legs adding a touch of warmness to the design.
To extend the lifespan of the product an external power supply has been chosen over rechargeable batteries that fail after a couple of years.
Wireless and Analog Input
The user has the choice to connect using either Bluetooth or the analog audio jack on the back.
In order to avoid having multiple control interfaces the only button that exists on the speaker is the stainless steel power button. All playback controls have been delegated to the connected device.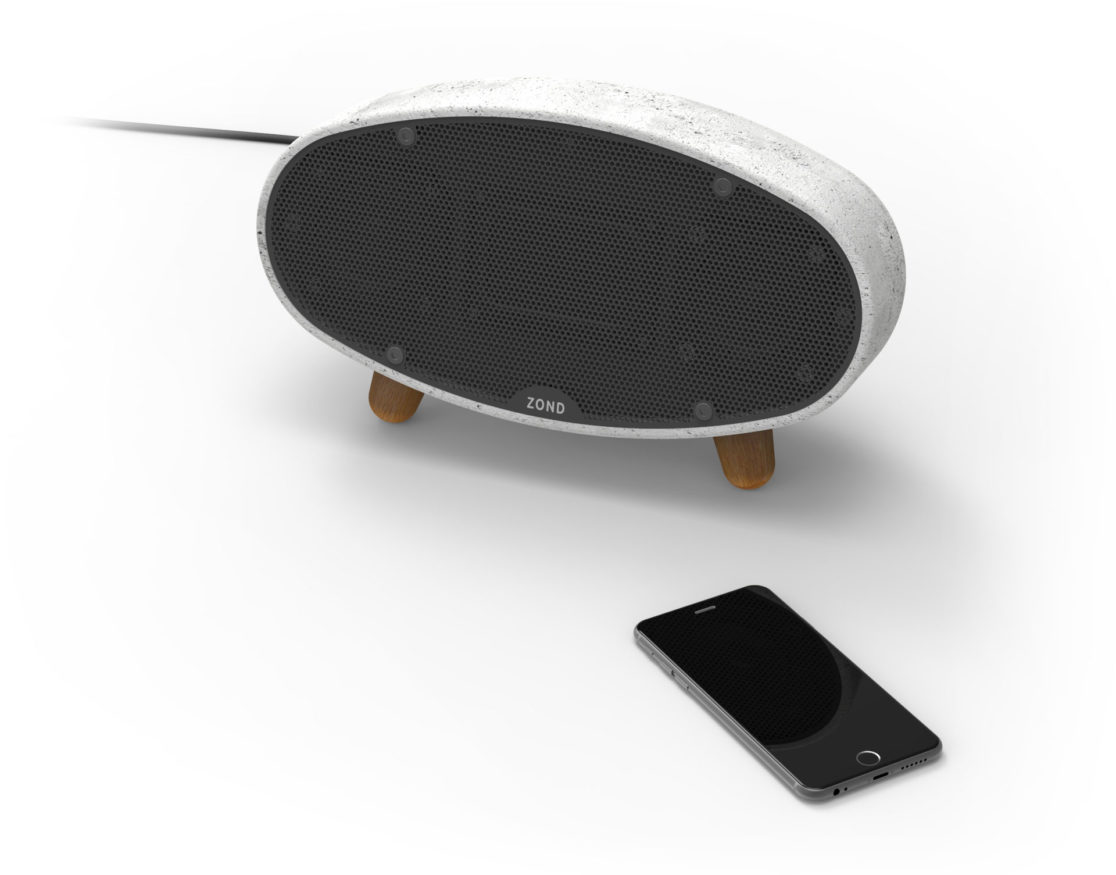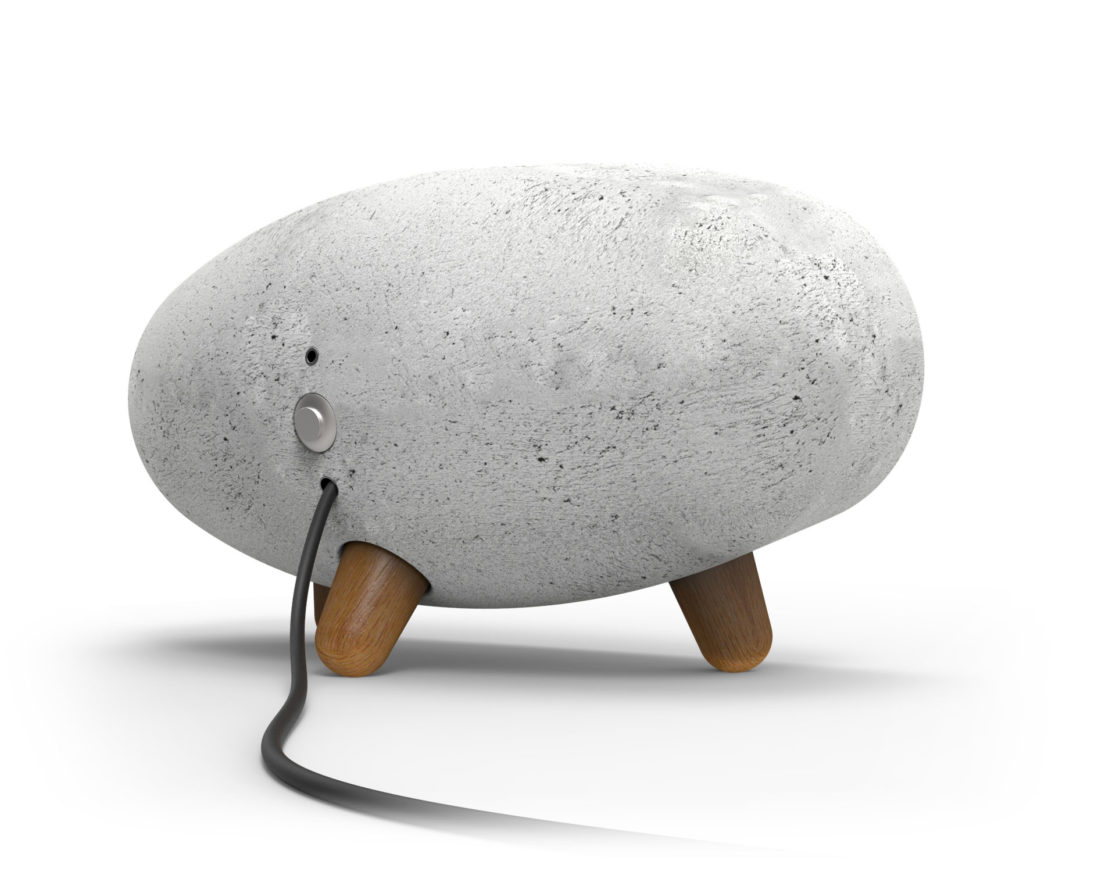 Sound Quality
The speaker is able to produce a warm sound that is loud enough to fill up a studio environment. This is achieved by combining the great acoustic properties of concrete with two high-end full range drivers.