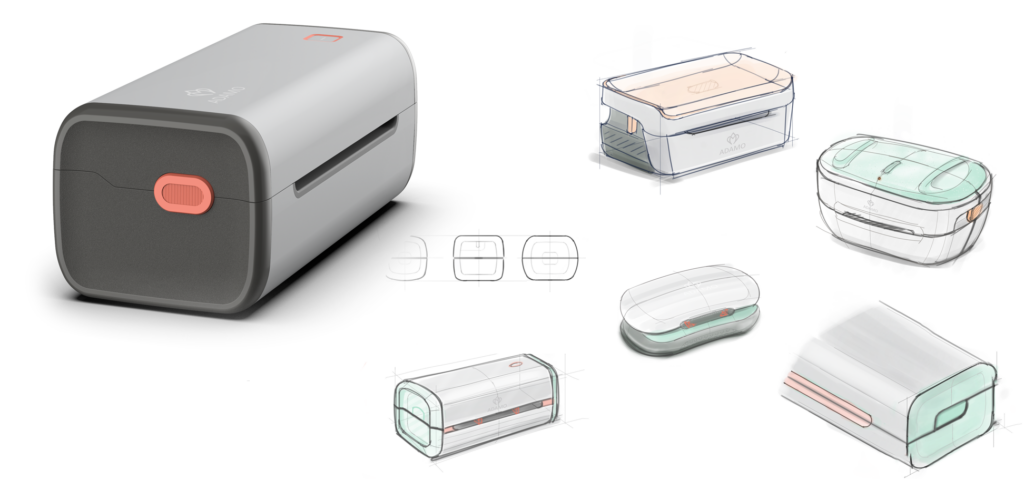 The Design Process
Our industrial design company specializes in creating innovative and functional designs. We make sure that our product designs not only look great, but are also aligned with your business goals.
We begin the industrial design process by digging deep and understanding the requirements of your product. Next we use a combination of research, sketching, and 3D modeling to create several concepts illustrating distinct paths for further development.
After discussing the concepts, we will determine which one seems the most promising to continue developing. In many cases, this final concept will be a combination of ideas taken from across the whole range of initial concepts.
From Concept to Production
As an experienced industrial design company we make sure that our designs are not only aesthetically pleasing, but also that can be manufactured at a reasonable cost. We understand the possibilities and constraints of various manufacturing methods, and consider these from an early stage to ensure a smooth transition from concept to production.
In addition to our design services, we also offer product development support. This includes assistance with prototyping, testing, and refining your design for cost-efficient manufacturing. We can also help with sourcing manufacturers in China, Europe and USA.
Whether you have a rough sketch or a fully developed concept, we can turn your vision into reality. Contact us today to learn more about our industrial design services and how we can help bring your product to market.